Wiselive Silica Gel Desiccant Canister Dehumidifier 750g (Steel)
$35.00 excl GST
$40.25 incl GST
Hydrosorbent silica gel dehumidifier canister protects 1.6 cubic metres.
Hydrosorbent Silica Gel Dessicant Dehumidifier provides a lifetime of protection for your safety box, gun case, ammo storage, electronics, camera bag, shoes, tool boxes, cabinets, drawers, tackle box, backpacks, camping gear, rv's, trailers, storage bins, coin collections, craft supplies, closets, etc.
The Hydrosorbent Silica Gel Dessicant Dehumidifier prevents condensation, rust, mildew and corrosion. The silica gel creates a protective shield of dry air within enclosed areas. The Hydrosorbent Silica Gel Dessicant Dehumidifier is rechargable and reusable and is non-toxic and safe to use.
The Wiselive canister contains 750gm of silica gel, has sturdy construction, is portable and electric-free (no cords). Using top grade orange indicating silica gel in a compact and portable steel canister, it is one of the most versatile desiccant products on the market that is easy to reactivate.
It's built-in indicator will turn from orange to dark green signaling a need for reactivation. It can be reactivated in the oven and reactivation instructions are right on the unit. This item is direct from the manufacture and is in stock and ready to ship. The indicating silica gel desiccant canisters do not contain cobalt chloride (a silica gel that is usually blue in color which has been linked as being possibly carcinogenic).
Absorbs moisture from the air
Canisters contain color changing Silica Gel for moisture indicator
750 gram canister may be recharged at 160° C for 3 Hours
Easily recharged in oven
Durable vented can provides protection for 1.6 cubic metres
Helps to protect firearms from rusting
Prevents condensation and mildew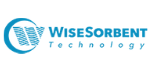 Brand
WiseSorbent® Technology