Snapper Bolt Seal – 10
$24.00 excl GST
$27.60 incl GST
JMP Security Seals provide a positive barrier to unauthorised entry or tampering and are impossible to open without destroying the seal or leaving visible damage. These C-TPAT compliant bolt seals qualify as "High Security" seals and comply with ISO 17712:2013.
These JMP Snapper Bolt Seals are sold in packs of 10.
Protection for containers in transit
Steel bolt in a tough plastic casing
Requires bolt cutters to remove
These snapper bolts can only be used once and must be removed by bolt cutters, providing anti-theft protection as well as preventing barrier loosening and associated damage. Our current stock is in the colour grey.
The thick steel bolt is housed in a tough plastic case which is corrosion resistant and weatherproof, making this a top choice for outdoor use in sealing shipping containers. The bolt seals are compatible with many different barriers and posts, and each carries its own unique reference number for safety audit purposes.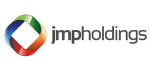 Brand
JMP