Liquid Hand Sanitiser 5L
$109.00 excl GST
$125.35 incl GST
When you don't have time to wash your hands this anti-bacterial ethanol based quick drying formula is ideal.
This product is designed for the protection and sanitisation of working hands. Ethanol is an extremely effective eliminator of bacteria.
We sell this product in individual 5 litres bottles or by a carton of four 5 litre bottles. You are welcome to mix other 5L bottles in cartons for more effecient shipping.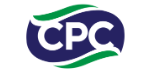 Brand
CPC (New Zealand) Ltd