JMP Liquid Hand Sanitiser 2L
$44.00 excl GST
$50.60 incl GST
When you don't have time to wash your hands this anti-bacterial ethanol based quick drying formula is ideal.
This product is designed for the protection and sanitisation of working hands. Made to the World Health Organisations formulation for hand sanitiser; 80% Ethanol, Distilled Water, Hydrogen Peroxide and Glycerol, added in perfect quantities. Do not consume. Ethanol is an extremely effective eliminator of bacteria.
We sell this product in individual 5 litre, 2 litre, 1 litre and 300ml bottles. You are welcome to mix other 5L bottles in cartons for more effecient shipping.
Alcohol Antiseptic 80% Topical Solution Hand Sanitiser Non-Sterile Solution Directions: Apply a palmful of alcohol based hand rub and cover all surfaces of the hands. Rub hands until dry. Not for consumption. Produced in Hawke's Bay Ingredients: Ethanol (80%) ABV, Distilled Water, Glycerol (1.45%), Hydrogen Peroxide (0.125%), Natural Botanical Fragrance (Less than 0.1%)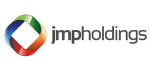 Brand
JMP