Ecolab Specialty Cleaner & Polish (Stainless steel cleaner)
$32.00 excl GST
$36.80 incl GST
Ideal for cooktops, benches, sinks, plastic laminates, wall tiles and leather.
This Ecolab Stainless Steel Polish is a ready to use solution specially formulated to protect, enhance and restore and the look of stainless steel surfaces.
When applied as directed, surfaces will resist finger marks and provide protection to a wide range of surfaces.
Stainless steel polish comes in a 1 US Quart (946ml) bottle.
Ideal for use in the kitchen on cook tops, sinks, benches etc.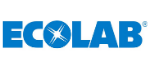 Brand
Ecolab