Ecolab KAY® QSR Super Contact Cleaner
$33.00 excl GST
$37.95 incl GST
Use this awesome product for those difficult cleaning situations..
All restaurants face stubborn soils and difficult areas to clean. The longer lasting cling of KAY® QSR Super Contact Cleaner allows the solution to breakdown grease which minimizes scrubbing and saves you time.
Use as a pre-treatment for difficult, baked-on grease or as a general degreaser in hard-to-reach areas.
Ready-to-use – Aluminum safe – No personal protective equipment required – Global formula – Patented formula
32-oz bottles (946ml)
Applications: Tough Soils and Pre-Treatment Baking pans Cold ovens Oven hoods Grill hoods Racks Fry baskets
Restorative Uses: Polished stainless steel, FRP panels, Table top laminate, Sanded grout, Aluminum surfaces, Corian®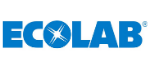 Brand
Ecolab