Ecolab KAY® QSR Quarry Tile Floor Cleaner
$80.00 excl GST
$92.00 incl GST
Helps reduce slip and falls by preventing hardened grease buildup.
Professional grade Ecolab concentrated quarry tile floor cleaner. Can also be used on other types of stone floor.
Patented technology quickly cuts through grease and soils.
ECLOAB's mildly acid floor cleaner "Kay Quarry Tile Floor Cleaner" removes hardened grease from tile floors and is suitable for deep cleaning of stone and ceramic floors.
The economical and efficient dosing takes place via the match-up dosing system.
This is a 1 US Gallon bottle (3.8 litres).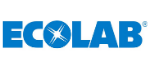 Brand
Ecolab