Ecolab KAY® QSR Heavy Duty Degreaser
$70.00 excl GST
$80.50 incl GST
Spray& Wipe degreasing!
Use this fantastic solution for drive thrus, parking stalls, dumpster pads, etc.
Unique Degreasing formula cut greases, baked on carbon and outdoor soils. Non-corrosive formula.
FOR FOOD PLANT AND OTHER INSTITUTIONAL USE
Mixing instructions: Spray bottle: Fill from degreaser dispenser or pour 4 oz (118ml) product into 33.8 oz (1L) spray bottle; then fill with water.
Fryers: Maintenance – 10 oz per 7 gal. vat.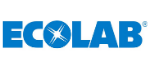 Brand
Ecolab