Bowlmaster – Toilet Cleaner 5L
$40.00 excl GST
$46.00 incl GST
Clean and disinfect toilet bowls.
The product is a viscous clinging product which makes it ideal for cleaning toilet bowls without harming the surface. Smells pretty good too. Smells like CLEAN!
We sell this product in individual 5 litres bottles or by a carton of four 5 litre bottles. You are welcome to mix other 5L bottles in cartons for more effecient shipping.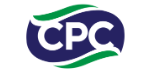 Brand
CPC (New Zealand) Ltd