ARCADIO Armor – Multipurpose Face Shield Glass
$60.00 excl GST
$69.00 incl GST
Designed to be worn over the ears like eyeglasses, ARCADIO Armor – face shield glass reduces the uneasy feeling of wearing a face mask or overhead face shield. ARCADIO Armor-Face Shield Glass takes the perfect shape of your face by covering your eyes, nose & mouth, the main pathways through which virus enters your body. This face shield glass is comfortable, stylish, and functional which prevents you from subconsciously touching the face by providing a physical barrier and acts as a reminder. ARCADIO Armor – face shield glass is unisex, comes in one free size that fits from the child to any age adult.
2 in stock (can be backordered)
SKU:

AAMFSG
Categories: COVID-19 Protection, Face Masks
Tags: caution, clean, cleaning, cleaning chemical, cleaning chemicals, consumables, coronavirus, cough, covid-19, covid-19 protection, ears, environment, environmentally friendly, face, face mask, Face Masks, face shield, Featured, female, flu, hands, hazard, hazardous, Health, health and safety, healthcare, hospital, Hospitality, hospitality consumables, locally made, male, man, Masks, mouth, New Zealand, New Zealand made, nose, protect, protection, reusable, safety, safety clothing, security, shield, shield protection, sick, virus, wash, washing, woman, work, workplace, workplace health and safety, workplace safety, workplace safety chemical, Workplace Safety Tags: body, worksafe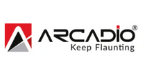 Brand
Arcadio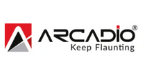 Only logged in customers who have purchased this product may leave a review.